We are proud to announce that as of the 10th of June we are now ISO9001:2015 accredited.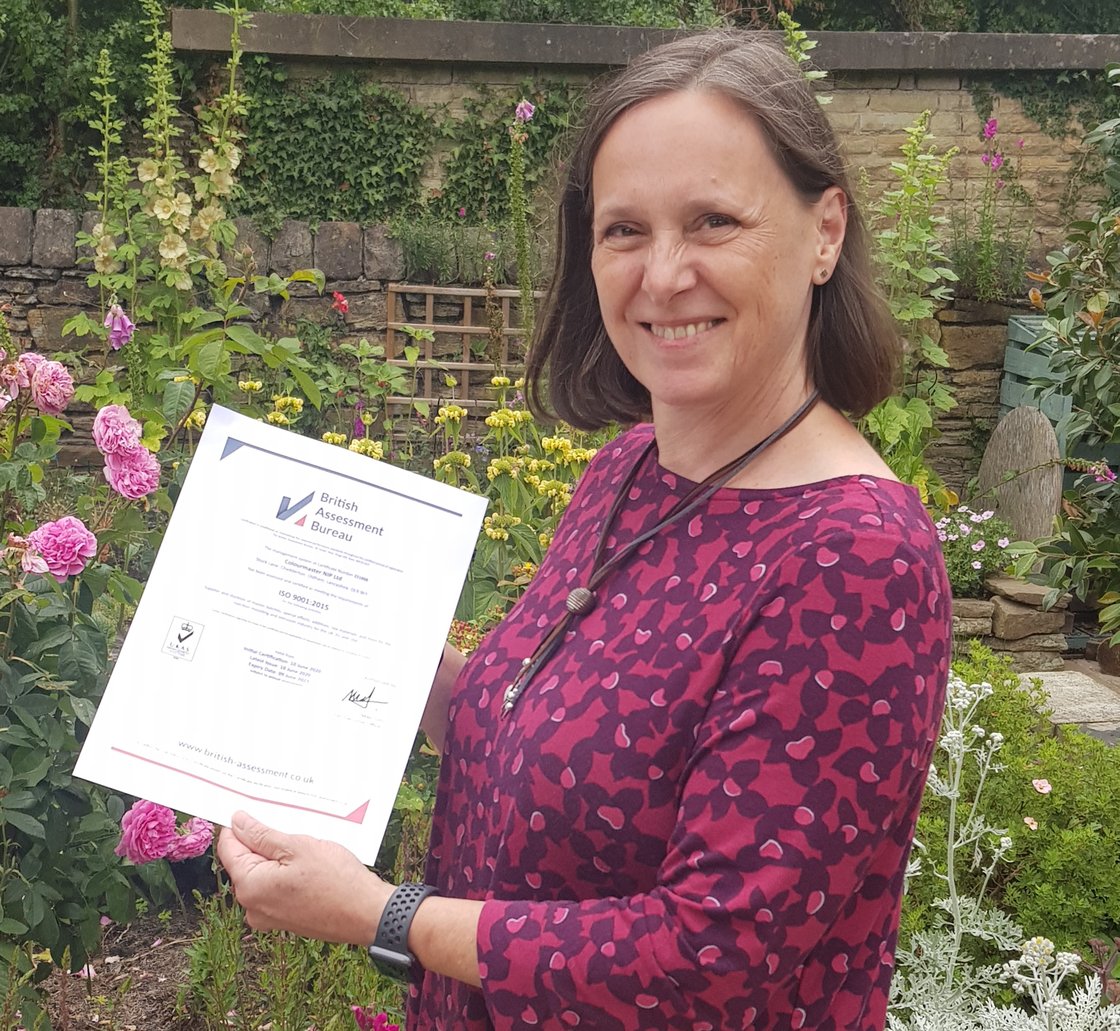 Following a successful audit by the British Assessment Bureau, Colourmaster NIP Ltd are now certified as meeting ISO9001:2015.
As Hilary our director (pictured above with our certificate) comments: "I am very proud of the effort from the whole team who have implemented what was required in a short period of time.This award confirms what our customers already know about us – we deliver great products and offer excellent customer service ".
Meet The Latest Addition to our Team – A Forklift Truck in Ferrari red.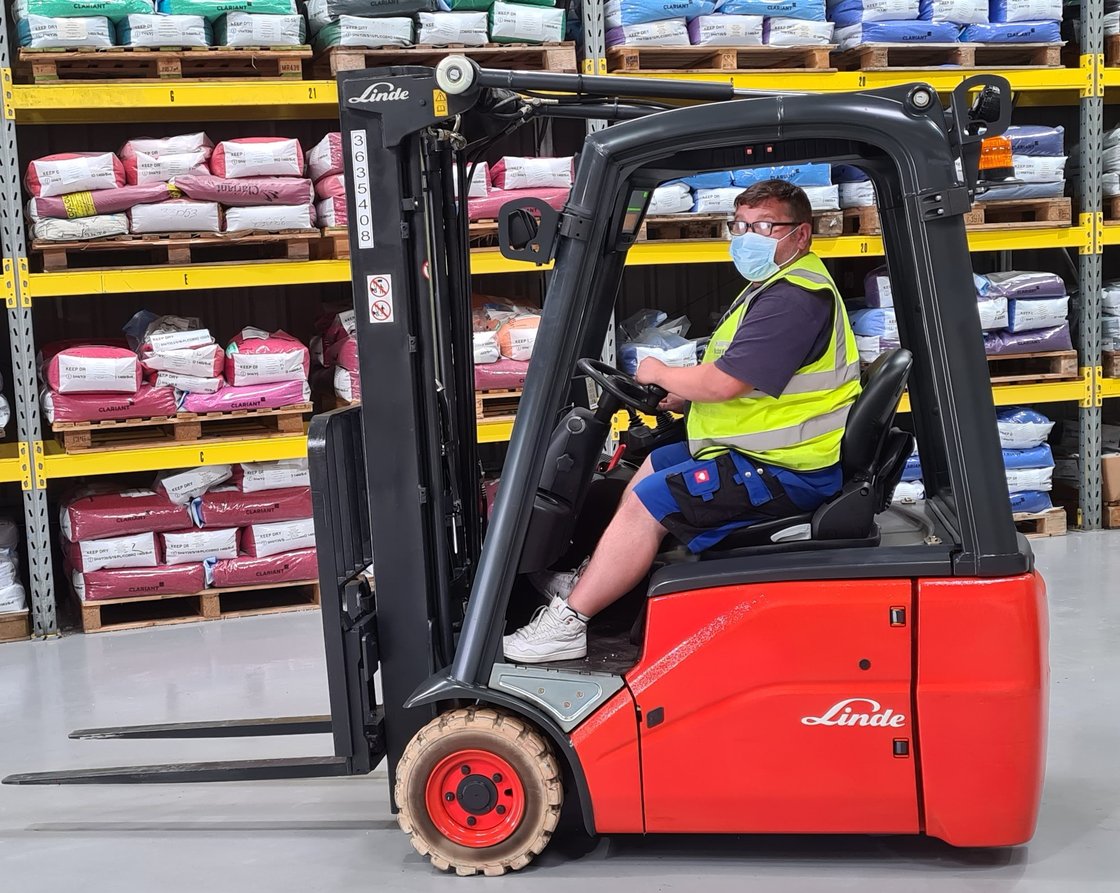 We updated our forklift in June. Although it may look like a Ferrari, as its electric its a lot quieter and (maybe) not quite as fast.
Even so, Michal and Andrew in the warehouse have certainly put it through its paces this month dealing with the large volumes of orders we have sent out.
We would love to work it even harder this month so if you are looking for colour masterbatch, plastic raw materials or additives contact us on sales@colourmaster.co.uk or telephone 0161 624 2114
If you'd like to receive our newsletter direct to your inbox then you can sign up here.